Uniform, books and bags!
Dear parents,
We'll be hosting uniform days in about two weeks. To avoid having a long line, we have assigned days based on the alphabetical order of the last names.
We will be happy to assisst you from 10am-3pm.
Last names beginnig with A Tuesday August 22nd
Last names beginnig with B - J Wednesday August 23rd
Last names beginnig with K - Z Thursday August 24th
Below is a list of the uniform, books and bag prices: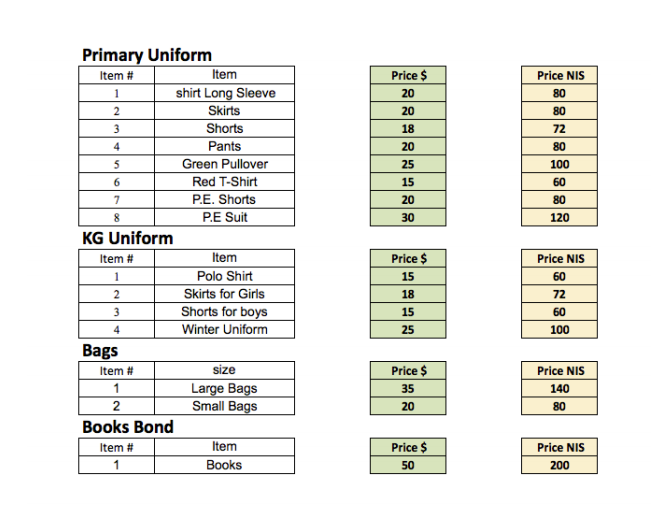 Please note, uniforms will be issued only to those who have paid the Reservation fees.
Also note, we sell our uniforms in US Dollars, it is best if you bring Dollars rather than Shekels.
Exercies book prices will be posted soon.
For any inquieres, please don't hesitate to contact us.
Top